Lawrence Wilson bio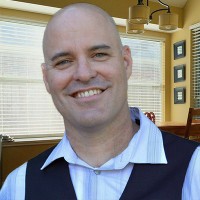 Lawrence Andrew Wilson, Jr. was born in Galveston, Texas on Thanksgiving Day, November 26, 1970. He was the only child of Lawrence Andrew Wilson, Sr., and Josephine Montgomery Wilson.
Josephine often joked that she was able to lose all of the weight she gained while pregnant because she was deprived not only of her Thanksgiving meal but also of any leftovers.
Lawrence Sr. owned a small oil field that he purchased from Josephine's wealthy, oil tycoon father.
Between 1975 and 1979, Lawrence Sr. made millions of dollars during the energy crisis when petroleum prices soared, even as most of the U.S. experienced a recession.
He sold the oil field in 1979, and he and Josephine began living an extremely excessive lifestyle.
The couple wanted to travel the world unencumbered, so Lawrence Jr. was pulled out of the public school he loved and placed in an all boys boarding school in upstate New York. He was completely out of his element.
After a rough start, he was accepted by a few of the students from families with old money. Eventually, he acclimated, settled in, and made some close friends.
For the first few years, during spring, summer and winter breaks from school, Lawrence Jr. would join his parents wherever in the world they were. Once he was in high school, though, the jet-setting had lost its allure, and he preferred to go home with a schoolmate.
Lawrence Jr. was embarrassed by and disagreed with his parents' lavish and wasteful spending.
In his senior year of high school, Lawrence Jr. met Kiki Gelner at a boarding school co-ed dance. He and Kiki began a romance through letter writing. They saw each other as often as possible under their respective schools' limitations.
Lawrence Jr. was infatuated with Kiki to the point of agreeing to go with her to whichever university she chose to attend. His parents agreed to completely support him financially as long as he was enrolled in college.
Upon graduating high school in 1988, Lawrence Jr. moved to Oxford, Mississippi to attend Ole Miss with Kiki. He and Kiki dated throughout college.
Lawrence Jr. graduated in 1992 from Ole Miss with a Bachelor's Degree in General Studies. For his graduation present, his parents gave him access to his trust fund.
On his 22nd birthday, Thanksgiving Day, November 26, 1992, Lawrence Jr. and Kiki eloped.
Although Lawrence Jr. is worth millions, the couple chose to live a modest lifestyle. They also decided that instead of having children of their own, they would financially support children in underdeveloped countries.
The Wilsons generously donate to several charities. They also adopt older dogs from the shelter and adopt and rehabilitate dogs that others have rejected for behavioral issues.