Kiki Wilson bio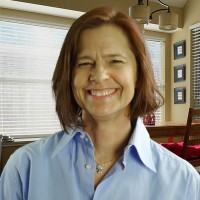 Kiki Gelner was born on December 4, 1970, in Long Island, New York. Kiki had one sibling: an older sister named Gigi.
Kiki's parents, David and Selma Gelner, owned a jewelry store. It was a very successful family business that had been passed down for two generations and made the Gelners quite wealthy.
David was a jeweler, trained in the art by both his father and grandfather. Selma was a diamond broker, traveling the world for high-quality gemstones.
Because of the demands of running a family business and Selma's frequent international trips, the Gelners felt that their daughters would be best served by attending boarding school.
Gigi and Kiki were sent to an all-girls boarding school in upstate New York, where they thrived and grew even closer. The sisters took care of each other at school and visited home often. They were secure and happy.
In her senior year of high school, Kiki met Lawrence Wilson, Jr. at a boarding school co-ed dance. Through letter writing, a romance blossomed between them. They saw each other as often as possible under the very restrictive circumstances of their two schools.
While visiting Ivy League universities with her parents, Kiki discovered that her father was losing his eyesight and soon would have to stop working. Her mother also eventually would need to stop working to take care of him.
Kiki's parents asked her to come home to Long Island to help manage the family business, but Kiki had no experience in the jewelry business and no desire to learn.
One of Kiki's friends from boarding school was applying to Ole Miss and invited her to travel there to visit the campus. Kiki was enchanted. She immediately applied and was accepted.
Upon graduating high school in 1988, Kiki moved to Oxford, Mississippi to attend Ole Miss. Lawrence followed her there, and they dated throughout college.
Kiki graduated in 1992 from Ole Miss with a B.A. in Psychology. On November 26, 1992, she and Lawrence eloped. It was Thanksgiving Day and his 22nd birthday.
The Wilsons had no regrets about being deprived of their Thanksgiving meal or about eloping.
Ever since then, they have celebrated their anniversary on Thanksgiving Day each year by hosting a traditional Thanksgiving feast for thirty or so underprivileged youths and their families. And for dessert, they serve wedding cake.