Charlene Osborne bio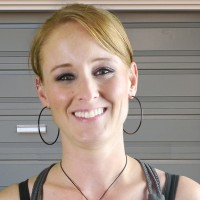 Charlene Thomas was born in Alesville, Mississippi, on January 3, 1976, to Marilyn Thomas, who has never identified the father.
The mother-daughter team struggled to make ends meet. Marilyn stressed a strong work ethic and always doing your best. Charlene earned top marks in school and started a cleaning business while only in sixth grade.
By the time she reached high school, destined to be class valedictorian, Charlene was working as a secretary at Anderson Manufacturing. The weekend after graduation, she was promoted to executive secretary.
Charlene took classes in business administration at night while working full time, determined to continue making her way up the corporate ladder.
Equally resolved not to repeat her mother's "mistake," Charlene rejected all advances by the single men at Anderson Manufacturing. She would wait until she met her one true love.
That happened at a company softball game. Charlene was instantly attracted to Andy Osborne, a player for the opposing team. Charmed by his swagger, she accepted when he invited her to dinner after the game. They've been together ever since, more or less.
After they'd been dating a few months, she took Andy to her company Christmas party, where he managed to upset several people. When she asked Andy to apologize to her coworkers, he refused, saying she was misreading the situation.
Charlene told Andy she couldn't allow him to undermine her at work and broke up with him.
Charlene's mother could see how heartbroken she was over the split, so a week later, she made dinner for Charlene and invited a surprise guest: Andy.
Marilyn persuaded the estranged lovebirds to work through their differences and reunite.
Over the next five years, Charlene called it quits several more times after Andy ruffled friends or family, but Marilyn always coaxed the two back together.
When Andy finally proposed, Charlene wasn't sure. Her mother reminded her that Andy had never deliberately upset her, but also warned that Charlene would have to find a way to accept Andy's foibles if she was going to be his wife.
Charlene and Andy married in a simple civil ceremony four months later.
After they were married, Charlene encouraged Andy to start taking classes that would put him on track for promotion.
Meanwhile, Charlene had her eye on an upper management position. Never forgetting her mother's struggle, she wanted to have her own income, in case anything ever happened to Andy or his job.
Once Andy's stock options made him a rich man, he said her continuing to work was pointless, but Charlene refused to quit her job. She would remain independent, whatever happened. Instead, she used some of their newfound wealth to get her MBA at Ole Miss.
These days, whenever Andy's antics start to try her patience, Charlene takes a deep breath, remembers her mother's warning, and thinks about that charming softball player who swept her off her feet.
And she has never taken Andy to another work function.