Ignatius Hamblett bio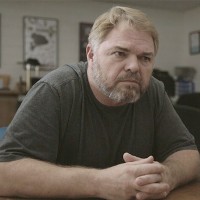 Ignatius Hamblett was born on March 23, 1982, to Michael and Christine Hamblett, two people who said they hated having common first names. Ignatius was followed four years later by a sister, Loyola, and a year after that by a brother, Bob (not short for Robert).
To Ignatius, being sent to preschool was nothing short of exile, as he believed he was being cast out in favor of his younger siblings. This interpretation of events continued until third grade when he clicked with a teacher who made him feel special.
Come fourth grade, when he was separated from that beloved teacher, Ignatius developed behavioral problems that led him to become a frequent visitor of the guidance department. By the time Ignatius reached high school, he seemed resigned to his fate.
After graduation, he held a series of short-lived jobs until he finally landed one where he felt appreciated. It was there that he met Sally Overton and fell in love, finally receiving the long-term validation he so desperately desired.
Unfortunately, their relationship hit a snag when Sally discovered she couldn't have children. Distraught, she quit working at the medical office with Ignatius to take a job at an indoor playspace where she could interact with children on a daily basis.