Man nabbed in dognapping scheme
OXFORD WEEKLY PLANET
Local man nabbed in dognapping scheme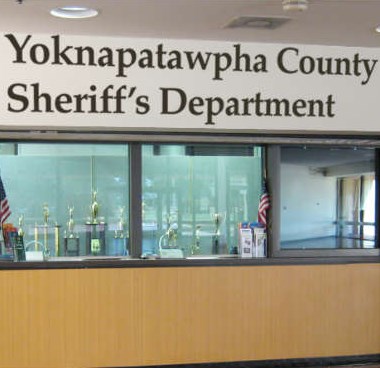 Something was wrong in this affluent neighborhood in Oxford. Dogs were going missing. So many that it caught the attention of a group of local kids, who took the initiative to investigate and forward their findings to the Yoknapatawpha County Sheriff's Department.
Local man Carl Asher was arrested earlier today and charged with the dog thefts. He could be fined up to $500 and face a maximum of two years in jail for each count if convicted.
As the investigation continues, he may be charged with additional crimes.
Asher allegedly was a brazen thief, taking many of these pets directly from their owners' yards while they were at home.
Once he had the dogs in his possession, Asher reportedly took them to a vacant house where he would keep them until he could return them for a cash reward.
"We've never seen so many missing dogs in such a short amount of time," said Elizabeth Jones, the YCSD Public Information Officer.
Rachel McGowan, one of the local youths responsible for helping crack this case, seemed unaffected by the praise that she and her friends got for helping solve the case.
"We saw something was wrong, and we investigated it," said Rachel about her and her friends' heroic actions. "It's what we do."
All of the dogs have been recovered and returned to their rightful owners.
By Kemper Jones at 4:25 PM
Kudzu Kids Related Information