William Lamar bio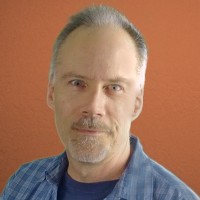 Dr. William Lamar was born July 3, 1970, in Bozeman, Montana. His dad worked for the Forest Service as a park ranger, and his mom was an anthropology professor at Montana State University. Both of his parents were diehard hippies, and he followed in their sandal-wearing footsteps.
As a child, he always enjoyed tagging along with his dad. The forest was his playground, and he was fascinated by all of the plants, trees, and animals that he would see.
He had more fun playing with beetles than he did with toy trucks. Both his mom and dad instilled in him a curiosity about the natural world that would always stay with him.
During the cold Montana winters, he would spend his time immersed in detective comics. He loved the mystery of them. If forensic science had been a more popular thing at the time, he probably would have pursued a career in it.
He went to Montana State University where he studied botany. He was later accepted as a graduate student at UC Berkeley where he received a Ph.D. in mycology, which is the study of fungi. He now teaches classes at the university in Oxford and also volunteers teaching science to kids.
He carries the hippie spirit of his parents. He favors tie-dyed t-shirts and drives a Prius, with many environmental bumper stickers plastered across the back of it.
When he takes breaks from the lab, he picks up his acoustic guitar and plays folk songs, which his research assistants admit aren't bad.
Science is his life, and he loves sharing his enthusiasm and knowledge with others.