Riley Scott bio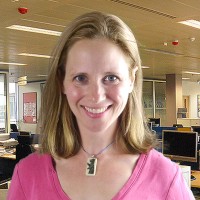 Riley Hudson was born on February 28, 1985, in Modesto, California to Nancy and Richard Hudson. Nancy played piccolo for the Modesto Symphony Orchestra. Richard was a manager at the Del Monte food cannery and restored classic cars.
Richard wanted a son, but when Riley was born, Richard told Nancy, "Well, I guess I can work with that."
Richard and Riley were very close. Riley definitely was "daddy's girl," but Richard didn't treat her as if she were delicate.
Riley was musically talented, but her interests favored anything her father was doing. As a result, she learned auto repair and restoration by spending hours at her father's side.
Riley was an above-average student. She enlisted in the U.S. Air Force on her eighteenth birthday and left for boot camp one week after graduating from high school in 2003. She trained as a jet engine mechanic.
While in the Air Force, she met and married fellow airman Michael "Scotty" Scott, also a jet engine mechanic. Riley was up for reenlistment in 2010 but left the Air Force when she discovered that she was pregnant with twin girls. Rihanna and Regan Scott were born in October 2010.
Riley's goal had been to be an Air Force lifer and retire with full benefits. She was not prepared for the financial hardship of twin babies on just her husband's income and was forced to accept work on base in the Dining Facility (DFAC), dishing up food to the airmen she previously served beside.
In August 2014, Riley moved to Oxford with the girls to pursue a degree in Computer Science at Ole Miss.
Scotty is eligible to retire from the Air Force in 2023. He currently is stationed at Columbus Air Force Base near Columbus, Mississippi, and rarely gets a chance to visit home.
Riley and the girls make the two-hour drive from Oxford to Columbus at least three times per week.
Riley found it difficult to afford childcare while attending classes, so in March 2015, she accepted part-time work with the Yoknapatawpha County Humane Society. After six months, she was hired full time as the County's Animal Control Officer.
She makes every attempt to schedule classes around her work schedule and complete her homework while raising the girls mostly on her own.