Zina Jacinto bio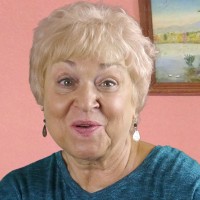 Zina was born in Oxford, Mississippi, on September 3, 1954, to Daniel and Mamie Jacinto. Within days of Zina's birth, Daniel lost his job. He worked odd jobs to keep food on the table but struggled to keep the monthly bills paid.
The couple regularly attended church. Mamie's faith and her church friends gave her the strength to endure the hard times. But Daniel lost his faith, and eventually, he stopped going to church altogether.
This put more strain on the couple's already difficult marriage. When Zina was six, Daniel abandoned the family.
Mamie took on multiple low-paying jobs and relied on her church friends to look after Zina. The long hours and hard, physical work took their toll on Mamie, and just three years after Daniel left, she died from complications due to pneumonia.
Various church families fostered Zina but never for longer than six months. They found her to be hypervigilant, emotionally fragile, and frequently ill. Privately, many of them said Zina was just "strange."
Eventually, she was fostered by John and Mary Skeleton, an older, childless couple who quickly fell in love with Zina.
After several years, the Skeletons decided to officially adopt her. Unfortunately, before the adoption was finalized, John and Mary were killed in a car accident.
Zina was the sole beneficiary of the Skeletons' substantial life insurance policy. Mary's brother, Joseph Kemp, was the trustee until Zina's 18th birthday. When Joseph passed away in 2001, his son, Joey, began looking after his "Cousin Zina."
When she turned 18, Zina received the Skeletons' Turnberry Circle home and property, along with more than enough money to live comfortably for the rest of her life.
Living alone, Zina became more eccentric. During those first years, her house was fairly isolated without many close neighbors. As the area became more developed, Zina could see and hear the activities of her neighbors.
She began monitoring these activities and keeping a written log of anything she deemed unusual. Zina regularly reported these "unusual" activities to the Sheriff's Department.
Unfortunately, in addition to legitimate concerns, Zina also reported things like "he's mowing his lawn too loud." She developed a reputation of "crying wolf" and eventually became somewhat of a nuisance to law enforcement.
She prefers the company of cats, adopting some of the strays that she finds and helping to find "furever" homes for the others. While not social, Zina enjoys her frequent trips to the pet supply store and regularly attends the Fellowship of the Holy Spirit Church.
When Joey Kemp was imprisoned for embezzlement in 2013, Zina's church friends and a few of her neighbors — including the Burgesses, and the Cheevers, the McGowans and the Wootens — began making routine visits to look after her.
Melody, Zach, Emma and Rachel visit Zina at least twice per week. They help her with household chores and yard work, but also truly enjoy spending time with her.